Performance Upgrades
We offer performance upgrades on most motorcycles. Our knowledgeable staff can help you find the right parts and accessories and for all your riding needs. Whether its a new exhaust and Power Commander or a complete engine package, our skilled mechanics can help you get the most out of your machine. We offer in house DYNO Tuning, Big Bore Kits, upgraded Cams, and more.
We have been installing performance upgrades for decades, so whether you need custom fit and placement, supply the parts, or trust our proven ability to find the perfect parts for you, you will be in good hands. So will your motorcycle, we guarantee your motorcycle will be treated as our own. It will stay indoors at all times and receive white glove service during the entire duration of its stay with us here at Precision Motorcycle.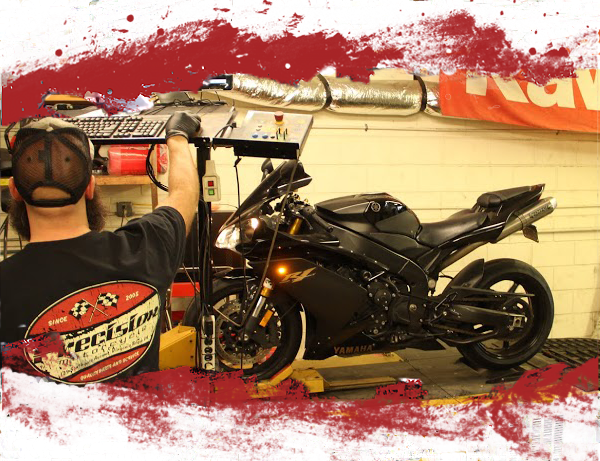 Call us today at 757-248-8004 or stop by the shop.